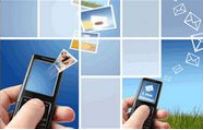 Any NPO has a unique supporter circle of some kind (parents, members, alumni) that has the ability to receive messages on their cell phones. These supporters are prospective donors, sponsors or clients to businesses.
Surveys have proven that SMS produces engagement rates six to eight times higher than email marketing. Over 90% of text messages are read by recipients.
We are currently in the process of implementing another practical and cost-effective project to generate an on-going income stream to schools and other non-profit organisations. We can also assist you in obtaining a 5-digit short code for sms fundraising.